Smoked salmon bruschetta
Serves 2 - 195 kcals per serving
| | |
| --- | --- |
| Kcals | 195 |
| Fat | 5.2g |
| Sat fat | 1.5g |
| Carbs | 20.8g |
| Sugar | 2.8g |
| Fibre | 1.4g |
| Protein | 15.5g |
| Salt | 1.8g |
---
Ingredients
1 x 75g part baked crusty roll
60g Philadelphia lightest
80g smoked salmon
Small handful of dill
Method
Slice the bread roll into 6 even slices. Bake in the oven for around 5-6 minutes at 190°C. Once baked, cool on a wire rack.
Top each round with the Philadelphia, followed by ribbons of smoked salmon.
Serve with a sprinkling of fresh dill on each and enjoy!
Cheese filled chicken breast with pancetta
Serves 2 - 497 kcals per serving
| | |
| --- | --- |
| Kcals | 497 |
| Fat | 20.8g |
| Sat fat | 9.9g |
| Carbs | 33.4g |
| Sugar | 8.1g |
| Fibre | 6.8g |
| Protein | 45.9g |
| Salt | 1.7g |
---
Ingredients
2 x 130g skinless chicken breast fillets
60g Philadelphia Light with Garlic & Herbs
4 slices of pancetta
300g new potatoes
2-3 cloves garlic
Frylight
10 spears of asparagus
160g green beans
100g Philadelphia Simply Stir mushroom cooking sauce
Method
Preheat oven to 200°C. Using a sharp knife, make a pocket in the side of each chicken breast. Stuff each pocket with the cream cheese then press closed.
Lay 2 of the pancetta slices on a chopping board, and wrap around the chicken breast. Repeat for the second one, place to one side.
Heat a baking tray in the oven with a few squirts of Frylight. Chop the new potatoes in half and par boil for around 4-5 minutes.
Once cooked, lightly shake to fluff up the edges then place on the pre-heated baking tray. Spray with Frylight and sprinkle with the finely chopped garlic. Place in the oven for around 30 minutes.
After 10 minutes, place the chicken on a separate tray and put in the oven. Cook for remaining 20 minutes.
Boil or steam the green beans and asparagus 5-10 minutes before the end. Meanwhile in a separate pan, warm through the Philadelphia mushroom sauce.
Remove the chicken and potatoes from the oven and drain the vegetables. Serve on a nice plate, with the sauce drizzled over the chicken.
Eton Mess
Serves 2 - 134 kcals per serving
| | |
| --- | --- |
| Kcals | 134 |
| Fat | 5.5g |
| Sat fat | 3.7g |
| Carbs | 19.5g |
| Sugar | 19.2g |
| Fibre | 3.8g |
| Protein | 2.2g |
| Salt | 0.1g |
---
Ingredients
2 meringue nest
60g light squirty cream
200g raspberries (or berries of your choice)
Method
Crush up the meringue nests in a large bowl using your hands and add the cream.
Roughly chop up half the raspberries and to the bowl. Mix everything together thoroughly.
Divide the mixture between two glass dishes and top with the remaining raspberries.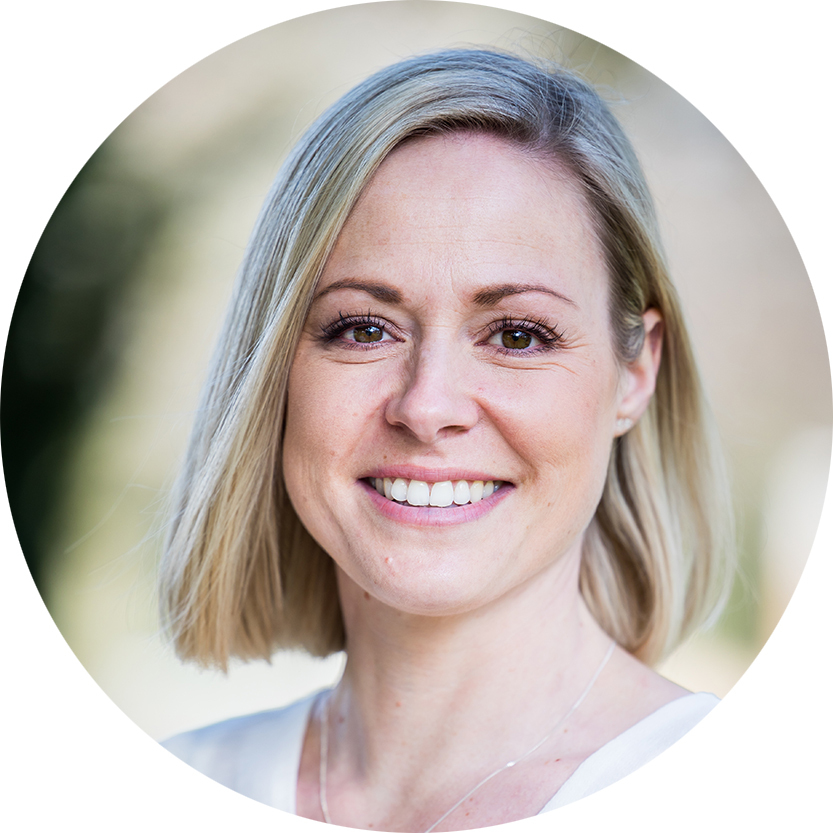 Nutritionist Emma Brown (ANutr), MSc Human Nutrition is passionate about how food science applies to the human body, and how the nutrients in what we eat affect us and ultimately have an impact on our health.