If the thought of meal planning sends you into a panic – please let us help you chill. Simply put, it's just about taking some time to plan some – or all – of your meals for the week. That's it. You can plan in detail down to every snack, or just opt to plan your lunches so you don't spend money on the same old 'meal deal' sandwiches or fast food during the week. It doesn't really matter how much you plan; the goal is not to start from zero for every single meal.
Nutracheck's nutritionist, Emma Brown, is a huge fan of meal planning. "We're getting used to being 'mindful', so try being 'planful' in much the same way: focus some energy on preparing for future meal occasions, rather than reacting in the moment, and things won't feel like such a chore.
"It can really simplify your life because deciding on an action in advance removes the stress of making a decision. We all know that grabbing food 'on the go' can be a disaster because we often make poor food decisions when we're very hungry. A bit of advance planning takes the guesswork out of mealtimes and can help avoid these situations.
"When it comes to following a healthy diet and weight management, planning will save you calories, money and time and could well be the difference between failing and succeeding."
So, here's a familiar scenario…?
You're unprepared – you roll out of bed 20 minutes before you need to leave, get ready in a panic and rush out the door without breakfast. You arrive at work hungry and flustered, so head to the café for a coffee and a pastry (400 cals). Two hours pass and you start to feel peckish because your high fat, high sugar start to the day has messed with your sugar levels, and now you're craving another pick me up. You scan the office to find only biscuits available – so have one to take the hunger edge off. But once you have the taste, you just have to have another! (160 calories).
And then it's lunchtime – but of course you don't have lunch with you. So you head to the shops, feeling ravenous. Should you have fresh soup or a salad? Oh no, that won't satisfy what you're craving. So you choose the ploughman's baguette, a grab bag sized crisps and drink (700 cals). You make it home without snacking again, but the realisation that you've already had most of your calories for the day squashes any leftover motivation. So you stick in a pizza and slump on the sofa, with a vow to do better tomorrow.
You're planful – before going to bed, you pack yourself up a homemade sandwich, some fruit and other healthy snacks. You might also check the cupboards and freezer for tomorrow night's dinner options – settling on homemade chicken and vegetable curry with rice, and getting the chicken out the freezer in preparation. You set your alarm to get up with an hour to spare, to allow yourself time to enjoy a bowl of porridge before heading off to work (300 cals). You start to feel peckish at 11:30 and spot the office biscuits, but then remember you packed some nuts, and as you've had a good start to the day so far, you opt for the nuts (150 cals).
You come out of meetings suitably hungry, but lucky you, you have your sandwich, fruit and yogurt at the ready (450 cals). You arrive home after a busy day and feel the pull of the pizza in your freezer for ease. But you remember you got the chicken out the freezer, and you've had such a good day so far, it would be a shame to ruin it. So homemade curry it is (500 cals).
Adds Emma: "With a little forethought and advanced planning, you'll be giving yourself the tools and motivation to stay on track to meet your goals. To be planful is to be successful!
"And finally, planning your meals can help reduce food waste. We should all be aiming for 100% waste free! That might prove a challenge but some simple planning techniques can help dramatically reduce your food waste. For example, if one of my casseroles needs baby spinach, I'll also try to plan lunches using spinach. And eating leftovers or planning a day to eat leftovers is a good practice to reduce food waste (and save you money!)"
Emma's planful tips:
Don't let the term meal planning daunt you. You decide what that means – you can plan NOT to cook! What's important is that you thought about what you're going to eat and made a decision in advance.
Make YOUR plan as flexible as you want. It's for you. I've seen negativity towards planning meals because – life changes, things come up… You may have to deviate from your intentions a little – but I'd much rather have a plan even if it has to adapt, rather than no preparation at all.
If you don't like eating the same thing every day, planning is even more important for you in order to save time, money, and make healthy choices. Batch cook a recipe as your 'base ingredient', then use it in different ways throughout the week. For example you could prepare a vegetable or meat chilli, then enjoy it with rice, or a baked potato with cheese or in Mexican enchiladas or with nachos.
Call in the experts! If you really are stuck for inspiration, then a meal kit box such as Hello Fresh, Gousto or Home Chef offers a great solution. They are not cheap but most do introductory offers so you can test out if this approach is going to work for you. Just pick the recipes you like the sound of, then all the ingredients are delivered to your door.
If you are trying to lose weight, being planful gives you the best chance of success. Decisions made in advance make you feel in control and less likely to act on your emotions of the moment.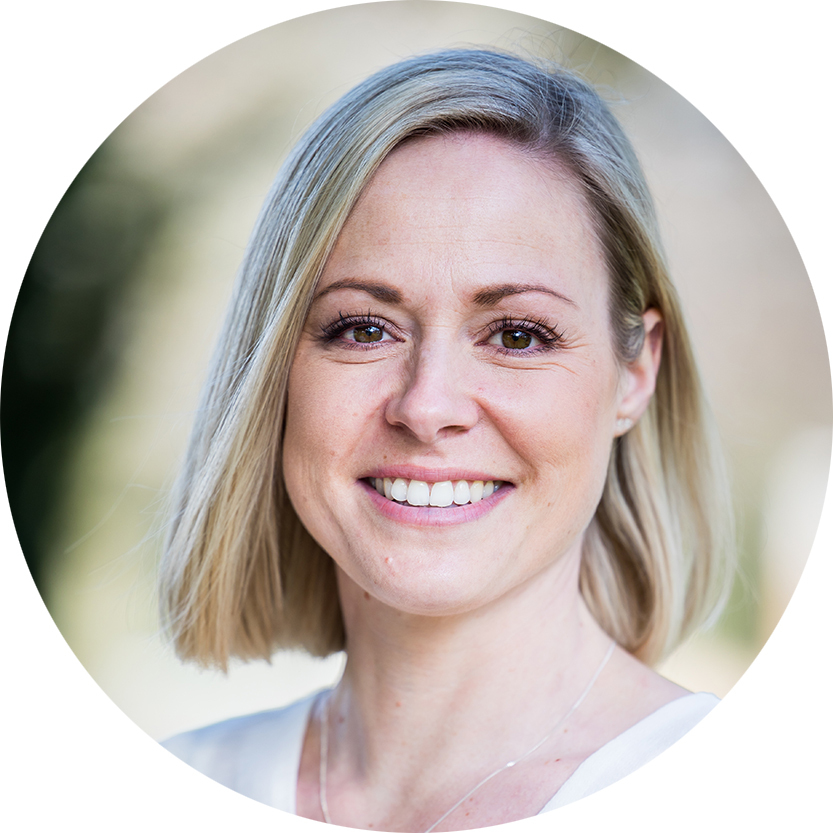 Nutritionist Emma Brown (ANutr), MSc Human Nutrition is passionate about how food science applies to the human body, and how the nutrients in what we eat affect us and ultimately have an impact on our health.