Holiday eating – sampling different cuisines and local delicacies – is one of the great pleasures of travel. Unfortunately, the lure of the restaurant buffet, and cheap local booze will tempt most travellers to overeat.
Value for money is a clear priority, with more people planning all-inclusive holidays than ever: around 18% are planning to go all-inclusive in 2019 and cruise holidays with non-stop dining options – look set for another strong year, with one in eight (12%) taking to the seas.
Nutritionist Emma looks at how we can all enjoy ourselves, and avoid a holiday weight gain nightmare.
"No one wants to return from a dream holiday with extra baggage around the middle, the result of lazy beach and poolside days, and grazing on the all-you-can-eat buffet and cheap local drinks. And we know from our own members that 30% said they forget about their diet when they're away – and that can result in weight gain that's hard to shift when you get back home.
"Sloth and gluttony are two of travel's deadliest sins. So what's the best way to stick to your diet plan when faced with a litany of restaurants, all-inclusive buffets and airport fast-food joints?
"I've spoken to Nicoletta, one of our super weight loss members, who lost 10lb during a holiday in Greece. Here are her tips.
"When I was on my weight loss journey I lost weight on every holiday, it's perfectly possible. There's no need to overeat just because you're on an all-inclusive package, or any type of holiday for that matter. Being aware of your daily calorie allowance is key: it's quite easy to eat well within your daily limit if you take a bit of time to track what you eat. Nutracheck makes it easy to track all foods even if you can't weigh everything when you're away. I tend to slightly over estimate things like a chicken breast portion if I can't weigh it, rather than under estimate – you can't go too far wrong then.
"Get a taste of the local cuisine by sampling regional fruits and vegetables, many of which are far cheaper than buying them here. I love avocados, but they can cost as much as £2 each in my supermarket, so I take the opportunity to eat lots when I'm in a sunny climate. Wherever possible, I give fried food a miss, and avoid calorie-dense cocktails, such as piña coladas.
"There are always healthy foods on offer: salads, cold lean meats, grilled meats, local fruits – and you don't have to pile your plate high or make food mountains, or have three course meals at every mealtime just to get your monies worth. By cutting down on the alcohol and cocktails and alternating with a glass of water, or adding soda to wine, you can still enjoy yourself.
"All these small changes add up and helped me lose 10lb whilst on a week's holiday in Greece. I was shocked at first as I'd easily put on that amount in the past! And I've just got back from a cruise and I'm pleased to say that I have stayed the same weight.
"As I've said, I would usually put a lot of weight on and my holiday clothes would be getting tighter and tighter as the holiday went on – but not anymore, I've changed my lifestyle and I feel fabulous!"
7 easy ways to avoid holiday 'weight creep'
Start at the airport – take a packed lunch and save yourself calories and money on plane food.
Be breakfast savvy – have some fresh fruit to start and to fill you up for fewer calories, then head to the omelette station for a vegetable filled protein boost. It's unlikely you'll then have the desire to sink a pastry as well!
Avoid smothering food, especially salads, in sauces – try a drizzle of vinegar.
Try to skip the bread basket at dinner, or stick to one piece – you can easily have over 300 calories in bread even before your starter!
Share a pudding so you get a taste, but don't feel the need to eat the whole giant portion.
At the bar, ask the bar staff not to bring nuts or crisps with your drinks – if they're there, you'll just eat them for the sake of it!
Choose non-syrup or non cream-based cocktails – and alternate alcoholic drinks with a glass of water.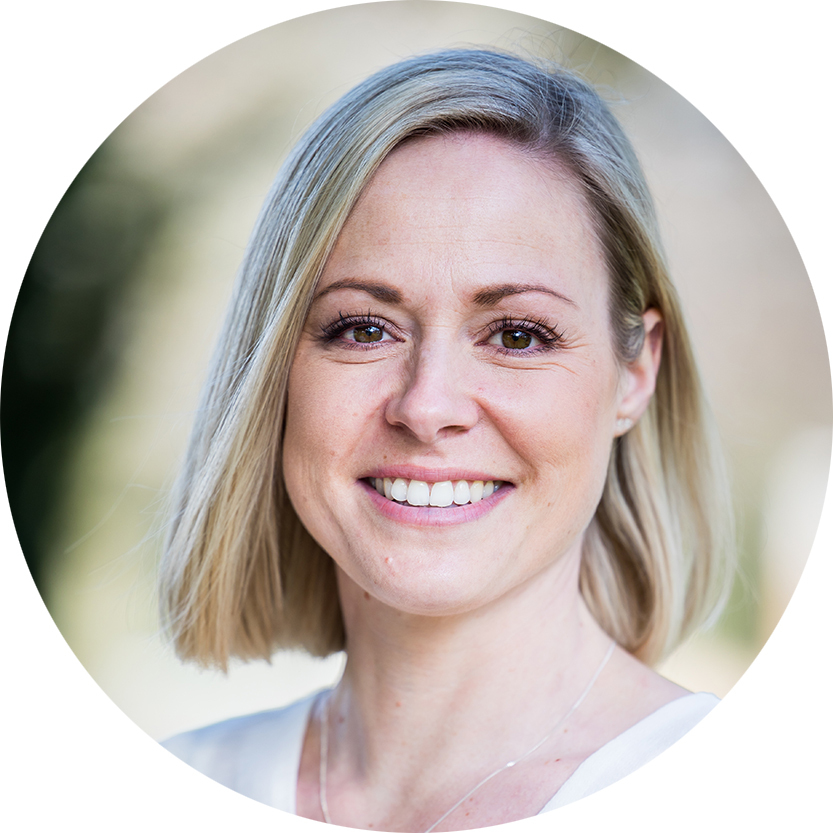 Nutritionist Emma Brown (ANutr), MSc Human Nutrition is passionate about how food science applies to the human body, and how the nutrients in what we eat affect us and ultimately have an impact on our health.