As I'm sure you know, the principle behind 5-a-day is to get us all eating more fresh fruit and vegetables. Ideally this should be fruit and veg in its natural state – not part of processed products that have other ingredients added.
In a quest to highlight positive health benefits of processed products, manufacturers and retailers may show that a product contains one of your 'fruit & veg portions', however the official 5-a-day logo cannot be used on a pack unless the product fully complies with the NHS guidelines. The NHS 5-a-day guidelines do say that certain processed foods can count towards your 5-a-day if the quantity of ingredient complies (a portion is around 80g of the fresh fruit, and 30g dried), but the guidelines also state that ready meals for example should be eaten in moderation because of the other ingredients that have been added, such as fat and salt. Further information can be found here.
Monitoring food data as we do, we've observed a gradual erosion of the purist 5-a-day principle....for example '5-a-day' symbols appearing on fruit loaf and a ready meal breakfast. The pro-argument is that it is better for someone who doesn't eat much fruit and veg to get some in their diet – even if it comes in a processed product. (The major food retailers in the UK have strict criteria for using a 5-a-day logo, so in general if a logo or statement is on the pack, then it usually means you will find 'a portion' within the food). But while it is good that these products contain some fruit or vegetables, our view is that it's still better to eat pure fruit or vegetables with no extra ingredients such as salt, sugar or saturated fat.
Confused messages?
One afternoon at Nutracheck head office we were discussing the fact that the nutritional values of sweet potatoes and white potatoes are very similar (87 and 75 cals per 100g respectively) – however white potatoes do not count towards 5-a-day but sweet potatoes do. So we decided to ask Public Health England for clarification. They informed us that 'the general population' usually eat sweet potatoes as a vegetable in addition to the starchy food part of a meal – so that's why they count towards 5-a-day. They went on to say that 'white potatoes are generally used in place of other sources of starch, such as bread, pasta or rice, so that's why they don't count towards 5 A DAY'.
Based on our personal usage, we suspected this may not be the case, so we decided to ask our Nutracheck members how they eat sweet potatoes. In the Poll, 43% said they ate sweet potato as a substitute for white potato. So that challenges the assumption that sweet potatoes are only eaten as a veg. A further 26% said they ate sweet potatoes as both a substitute for potato and also a veg accompaniment. If we're being really picky, sweet potatoes should only really count towards your 5-a-day if they are eaten in smaller quantities as an addition to other starch sources. That said they are a great source of vitamin A which helps improve and strengthen immunity and produce healthy skin.
Advice on juice may also be changing – the Scientific Advisory Committee on Nutrition recommended last month that fruit juice should no longer count as one of your 5-a-day (to do with encouraging a reduction in sugar consumption). This advice will be reviewed ready for new guidelines that will be released by Public Health England in January 2015.
I can see a rainbow!
The most important thing to remember is – variety, aim for lots of different colours (or a 'rainbow' plate). This way you will ensure you are getting a wide range of vitamins and minerals from your meal. Fruit and veggies are also a great choice for a low calorie snack or to bulk out a meal without adding too many extra calories.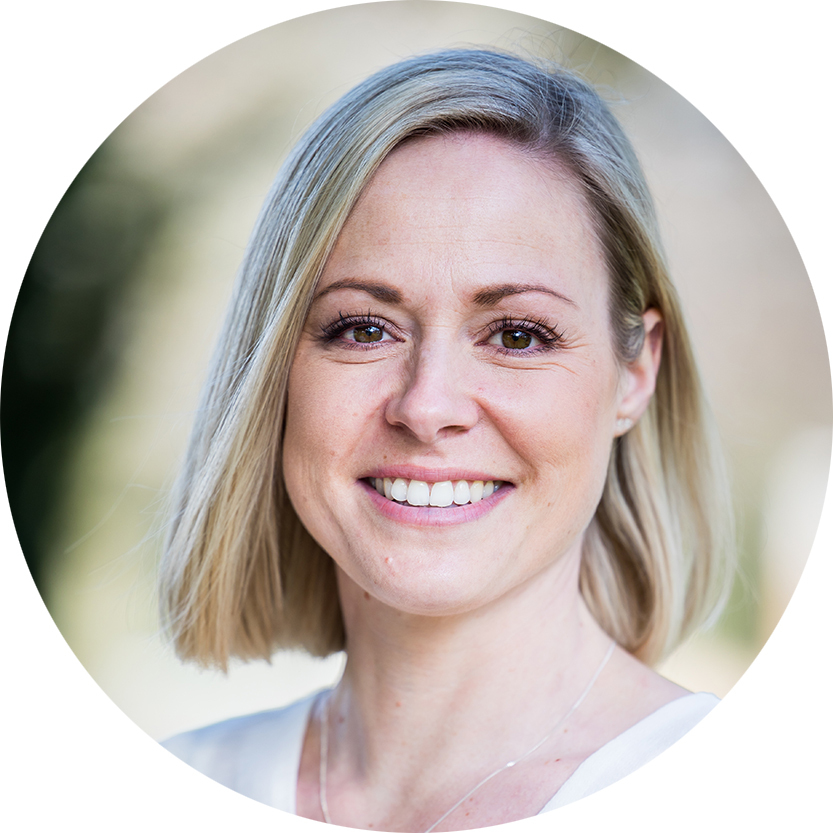 Nutritionist Emma Brown (ANutr), MSc Human Nutrition is passionate about how food science applies to the human body, and how the nutrients in what we eat affect us and ultimately have an impact on our health.