There's nothing like a heatwave to boost ice cream sales, and there's no denying a nice scoop of ice cream or two doesn't go a miss! But when you're also thinking about feeling good for the summer holiday you've had booked for a year, is ice cream really the best choice?
Well, yes – because ice cream isn't what it used to be. Like many other foods, some ice creams have undergone something of a nutrition makeover, transforming them from high fat, high sugar, high calorie indulgences, into high protein, high fibre, lower calorie treats.
For any of us reminiscing back to our childhoods, when the sweet sound of ice cream vans filled the air, a tub of soft scoop, or a block of Viennetta, was a real treat to be savoured. (But more on that later!)
We're now presented with a variety of healthier options for our summer treat, each offering a specific nutrition boost. Here, nutritionist Emma showcases her pick of the best!
"If you are going to eat ice cream, there are some really great new brands which contain beneficial, natural ingredients that could be a good addition to your diet, in place of more common high sugar/high fat treats. We've looked at 5 which contain either a protein boost, added fibre, or both – and each for less sat fat and sugar than your regular scoop. What's more, you'll benefit from the enjoyment of eating a refreshing and delicious snack, that may actually do you some good!"
---
Halo Top Chocolate Flavoured Ice Cream 473ml
Per 100ml
| Kcals | Fat | Sat fat | Carbs | Sugar | Fibre | Protein | Salt |
| --- | --- | --- | --- | --- | --- | --- | --- |
| 68 | 2.3g | 1.3g | 11.0g | 4.7g | 1.5g | 4.2g | 0.24g |
This super low calorie ice cream pumps up the protein while slashing the sugar content, to offer a more 'guilt free' ice cream treat. It also has some added fibre for an additional nutrition plus! Despite its reduced sugar and fat levels, this tastes so delicious that you'd never know. If you're the type of person who doesn't stop until you hit the bottom of the tub, then this one's for you.
---
Oppo Columbian Chocolate & Hazelnut Lower Calorie Ice Cream 475ml
Per 100ml
| Kcals | Fat | Sat fat | Carbs | Sugar | Fibre | Protein | Salt |
| --- | --- | --- | --- | --- | --- | --- | --- |
| 80 | 4.0g | 2.3g | 9.9g | 5.1g | - | 4.3 | 0.12g |
This product aims to offer a lower calorie and sugar option, without compromising on taste. Despite its low sugar levels compared to traditional ice creams, this ice cream doesn't include artificial sweeteners to help boost the sweetness, instead opting for natural ones. The biggest selling point is that Oppo ice cream uses only naturally derived ingredients and aims to swap traditional ingredients such as caramel, for natural ingredients such as fruits that add sweetness as well as nutrients.
---
Breyers Delights Creamy Chocolate Lower Calorie Ice Cream 500ml
Per 100ml
| Kcals | Fat | Sat fat | Carbs | Sugar | Fibre | Protein | Salt |
| --- | --- | --- | --- | --- | --- | --- | --- |
| 62 | 1.7g | 1.1g | 9.3g | 4.5g | - | 3.9 | 0.09g |
At just 62 calories per 100ml, this product wins the prize for lowest calorie ice cream. It's also very low in saturated fat at just 1.1g per 100ml. This product uses the natural sweetness of the Stevia plant to help boost the sweet flavour, without piling in the added sugars. With 9 flavours to choose from ranging from traditional mint choc chip to the more exotic cinnamon oat cluster, you're sure to find a flavour for you.
---
Koupe Feel Good Chocolate 500ml
Per 100ml
| Kcals | Fat | Sat fat | Carbs | Sugar | Fibre | Protein | Salt |
| --- | --- | --- | --- | --- | --- | --- | --- |
| 109 | 2.4g | 1.7g | 12.1g | 6.0g | 7.6g | 8.4g | 0.19g |
This brand from a Dutch start-up company aims to deliver delicious ice cream with added nutritional benefits. They've added fibre as well as used whey protein to boost these all important nutrients in the product. If you're going to have an ice cream, you may as well get some extra goodness from it too! With over 7g of fibre in a 100ml serving, this treat can really help to boost your daily fibre intake. The bad news is, it's not yet available to buy in the UK – but fingers crossed we get to try it soon!
---
And one for when you want to be good...but not that good!
Ben & Jerry's Moophoria Chocolate Cookie Dough Light Ice Cream 500ml
Per 100ml
| Kcals | Fat | Sat fat | Carbs | Sugar | Fibre | Protein | Salt |
| --- | --- | --- | --- | --- | --- | --- | --- |
| 132 | 4.1g | 2.2g | 21.0g | 15.0g | - | 2.8g | 0.09g |
If you want to indulge but not go the full hog, then this lighter Ben & Jerry's range is the way to go. It's not super low calorie and does contain a hefty amount of sugar, but it's definitely a safer bet than traditional B&J options at half the calories – especially if you're prone to sinking the whole tub! And all for the same great taste.
---
And the not so good…
Viennetta, made by Walls, is still around today, looking and tasting as it did back then: smooth, pillowy layers of vanilla ice cream, sandwiched between crisp layers of chocolate. But instead of cream and chocolate, read:
Reconstituted Skimmed milk, Coconut Oil, Glucose-Fructose Syrup, Sugar, Water, Glucose Syrup…
Or Tesco vanilla flavour ice cream (block) 1l; it contains:
Reconstituted Skimmed (milk) Concentrate, Partially Reconstituted Whey Powder (milk), Glucose Syrup, Sugar, Palm Oil, Dextrose…
As the top 6 ingredients, these make up the largest quantity of these products – which you can see is heavy on saturated fat and added sugars. Doesn't sound quite as appetising as cream and chocolate, does it?
Nutritionist Emma says: "Finding 3 different types of added sugar as well as a hefty amount of high saturated fat oils in ice creams is actually quite normal – they also rarely contain actual cream, making the product incredibly cheap – and this is why ice cream often gets a bad rap,' she says.
"The whipped ice cream squirted out of a nozzle to make the cones which you buy from an ice cream van, used to contain pig fat or lard. Today, making ice cream with commercial vegetable oils is a common practice – and virtually all basic supermarket lines rely heavily on it.
"A lot of people don't realise that. The most common vegetable fats in ices often come from coconuts, and the fruit of the oil palm tree. While coconut oil has become one of the 'foods of the moment' it is incredible high in saturated fat.
"To be honest, you are getting what you pay for. The options I have showcased are more expensive than a tub of soft scoop, but if you are more health conscious it's worth paying the extra for higher quality ingredients.
"A scoop of an average priced, supermarket ice-cream in a cone contains around 150 calories and 5.5g of fat (a chocolate flake adds an extra 100 calories and 6g of fat). With the lowest calorie range of my choices containing a much more acceptable 90 calories and 2.5g fat – as well as over 50% less sugar. What's more you could get an extra protein or fibre boost!''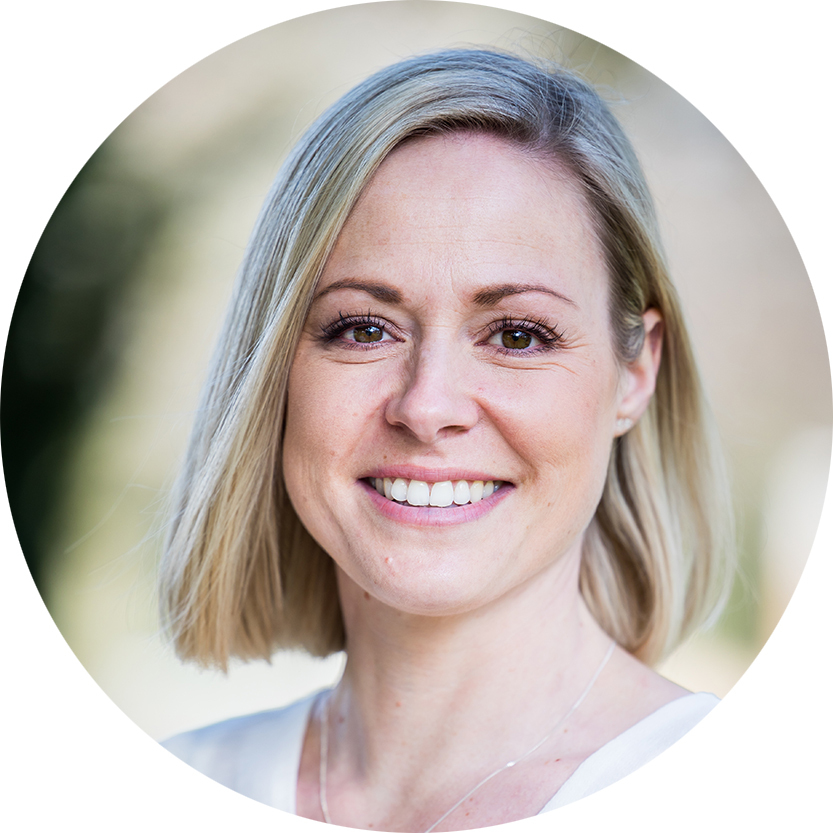 Nutritionist Emma Brown (ANutr), MSc Human Nutrition is passionate about how food science applies to the human body, and how the nutrients in what we eat affect us and ultimately have an impact on our health.