Lighter chicken & mushroom pie
Serves 4 - 388 kcals per serving
| | |
| --- | --- |
| Kcals | 388 |
| Fat | 3.8g |
| Sat fat | 1.1g |
| Carbs | 48.9g |
| Sugar | 11.4g |
| Fibre | 6.0g |
| Protein | 39.1g |
| Salt | 0.70g |
---
Ingredients
Frylight
1 onion, diced
2 garlic cloves, crushed
500g chicken breast, diced
200g mushrooms, chopped
1 large carrot, sliced
100g frozen peas, thawed
1 tbsp fresh thyme, chopped
1 tbsp cornflour, sieved
250ml reduced salt chicken stock
100ml semi-skimmed milk
Black pepper to taste
6 filo pastry sheets
Method
Preheat the oven to 190°C/170°C Fan/Gas mark 5. Heat a large non-stick frying pan over a medium heat and spray with Frylight.
Cook the onion and garlic for 3-4 minutes until starting to soften.
Add the chicken pieces and cook for a further 3 minutes.
Add the mushrooms, carrot, peas and thyme, and cook for 2 minutes. Then add the cornflour and mix together well.
Pour over the chicken stock and milk, season with black pepper, turn up the heat and bring to the boil. Reduce the heat and simmer for 10 minutes. (The sauce should now have thickened – if it needs to be thicker, adjust with a little more cornflour).
Tip the chicken and mushroom mixture into a medium sized pie dish – there should be a decent layer of filling covering the dish.
Take each sheet of filo pastry and crinkle it up into a messy ball, then place on top of the chicken mixture. Repeat this with all the pastry until the pie is covered.
Spray the pastry with Frylight, then bake in the oven for 20 minutes until the pastry starts to crisp and turn golden.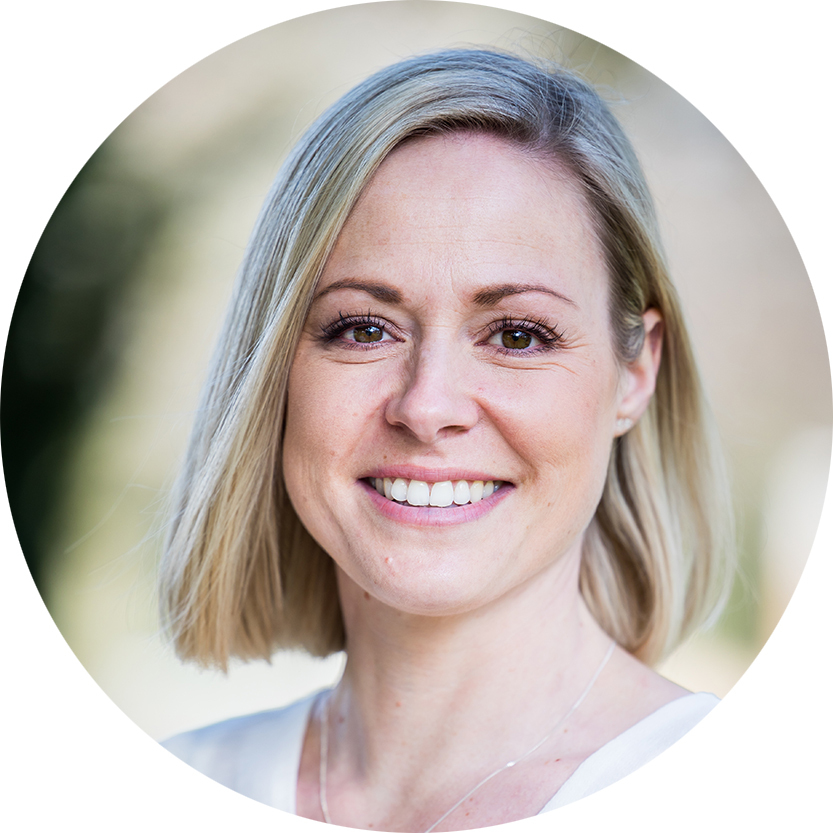 Nutritionist Emma Brown (ANutr), MSc Human Nutrition is passionate about how food science applies to the human body, and how the nutrients in what we eat affect us and ultimately have an impact on our health.