Goal setting is a natural process most of us undertake when we decide we want to achieve something – even if we're not aware we're doing it. Essentially, any desire for change is goal setting – you want to achieve something; therefore, you have set yourself a goal.
The difference between achieving your desires and not however, is all in how you set your goals. As the saying goes 'A goal without a plan is just a wish'.
Why should you set goals?
Saying to yourself 'I want to lose weight', isn't likely to have much effect if you don't consider how you're going to achieve it – this is where goal setting comes in. Setting specific and measurable goals helps you to focus and to monitor your success. If you know you are moving towards your goal positively, then you'll be more likely to stick with your plan. Alternatively, not knowing how you're progressing could lead you to lose focus and give up.
Different types of goals
There are different types of goals, and for maximum success you should set yourself all of them. These are:
Short term goals – these are goals you can and wish to achieve in the coming weeks, up to approximately 2-3 months. Example: I will keep a food diary and aim to stick to a 1,400 calorie per day, with a view to losing at least 4lbs in the next month. I will also aim to do 8,000 steps each day for the next month and will then re-evaluate whether I can increase this.
Medium term goals – these are goals you'll hope to achieve in the medium term, so 3-6 months down the line for example. Your short term goals will put you on the path to achieving this medium term goal. Example: I want to have lost at least 50% of my goal, so 1 stone in 3 months' time. I will up my daily steps to 10,000 per day and will start going to the gym once a week.
Long term goals – this is your ultimate goal which could be 1, 2 or 3 years down the line. Your short and medium term goals will be the stepping stones to lead you to your long term goal. Example: I will have lost 2 stone within the year and will go to the gym twice a week and complete 12,000 steps per day on average.
SMART goals
You may have heard of SMART goals before – essentially this is a guide for how to set goals appropriately so that you can track your progress and success. This means setting goals which are:
Specific – ensure your goal is well outlined and the details have been considered. Rather than 'I want to lose weight' say 'I want to lose 2 stone, to get me into the healthy BMI range and to improve my health'.
Measurable – it's important to consider how you'll measure your success. For example, 'I will weigh myself weekly to measure my loss and will book a monthly GP check up to measure my blood pressure, cholesterol and blood sugar levels'.
Attainable – ensure your goal is realistic for you, to avoid disappointment. For example, 'I will aim to lose 1-2lbs per week. Once I have lost 1 stone, I will check back to see how long it took me and how it went and readjust my timeframe for the next stone if necessary'.
Relevant – your goal should be important to you and have real purpose. For example, 'Losing weight will improve my health and help me to feel more energised, so that I can improve my quality of life and the time I spend with my family'.
Time based – ensure you consider the time it will take you to reach your goal, to help you measure your progress. For example, 'I want to lose 2 stone in the next 6 months, at a rate of 1-2lbs per week'.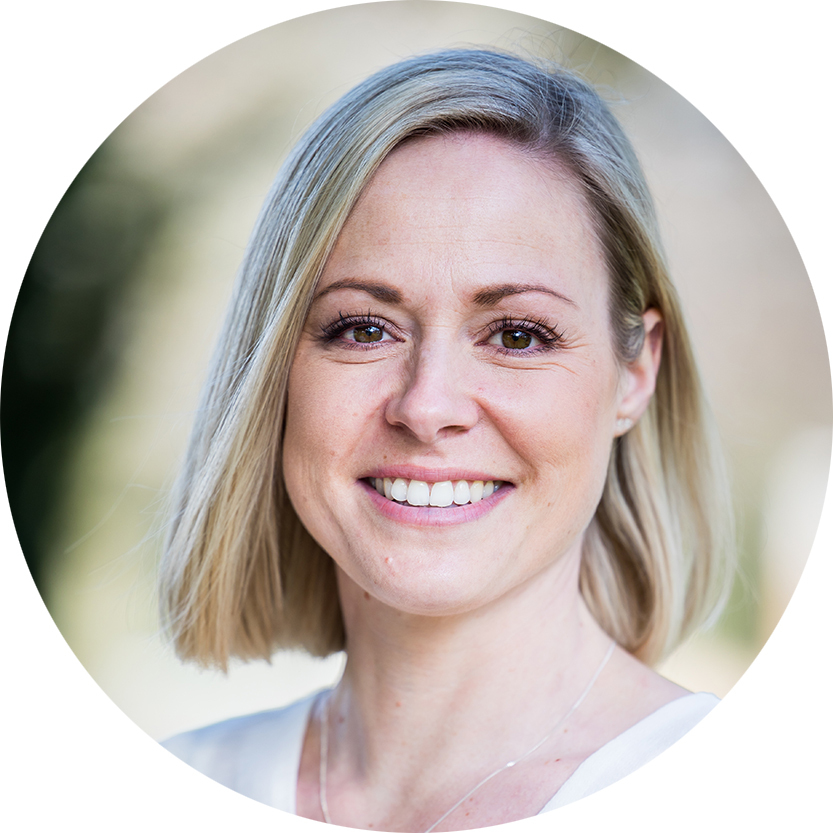 Nutritionist Emma Brown (ANutr), MSc Human Nutrition is passionate about how food science applies to the human body, and how the nutrients in what we eat affect us and ultimately have an impact on our health.