You have the tool you need to make sure you're getting a healthy balanced diet – Nutracheck! Just track what you eat as you usually would and I will point out a feature in the App that is especially useful right now.
Tap the small white icon (top right in Diary) to see a chart showing how your diet looks against healthy targets. I've discussed this briefly below (point 3) but will be explaining more next week. Today I've noted down the top 4 things you can check in your Diary to see at a glance if you're getting a healthy balance:
1

5-a-day

It's more important than ever to get a balance of vitamins, aim to reach your 5-a-day every day. If you're filling up your green apple with 5 servings daily – that's good. If you're actually managing more than 5, that's brilliant!
If your usual fresh choices aren't available, remember that dried fruit, frozen and tinned fruit and veg count too – ideally tinned fruit in natural juice (not syrup) and vegetables in water. You can freeze fresh fruit and veg to stop it going off before you can eat it, useful tips here. Frozen fruits are good for using in smoothies, and frozen vegetables (peppers, onions, carrots, peas, mushrooms, broccoli and cauliflower) can be added to soups, casseroles, pasta dishes and stir-frys.
2

Plenty of fluids

Try to ensure you're drinking plenty of fluids – plain water is best, but tea/coffee, no added sugar squash, 100% fruit juice and milk all count too. Just remember to track the extra calories with things like juice and milk!
It's recommended we drink 6-8 glasses of fluid per day to keep us healthy and hydrated, so this is your aim. Some people prefer to drink more than this too, which is fine. If you are used to having a water bottle on your desk at work, keep it visible around your home to remind you.
3

Balance of nutrients

See at a glance if you are getting a balanced diet by using the bar chart in your Diary (tap the white icon top right in Diary). This shows how you're doing against the guide amounts for each nutrient. The App automatically sets everyone's targets for a 'Well Balanced' diet (unless you've switched to a different setting). The 'Well Balanced' targets we use are based on offical healthy eating guidelines for the general population.
For things like saturated fat and salt – making sure you're staying within the allowances set, will help to ensure you're not having too many processed foods. Hitting your fibre target will also show that you're including plenty of heart healthy wholegrains and vegetables in your diet. Other nutrients such as carbohydrates, total fat and sugar are a little more flexible – click here to check what to look out for with each nutrient
4

Watch the sugar

This is a tricky nutrient, because we can't separate out added sugars (the bad kind) and those naturally present in foods. So this is where it's necessary to look through your Diary to check what foods your sugar is coming from.
If you've gone over your sugar allowance and this is mostly from fruits, vegetables and milk based products – then you're doing great. However if you look through your Diary and see that most of your sugar is coming from processed foods, then it's best to try and reduce your intake of some of these foods where possible.
If you have a smiley face for all of the above, you can be sure you're getting a good mix of healthy foods in your diet and are not overdoing the less nutritious options.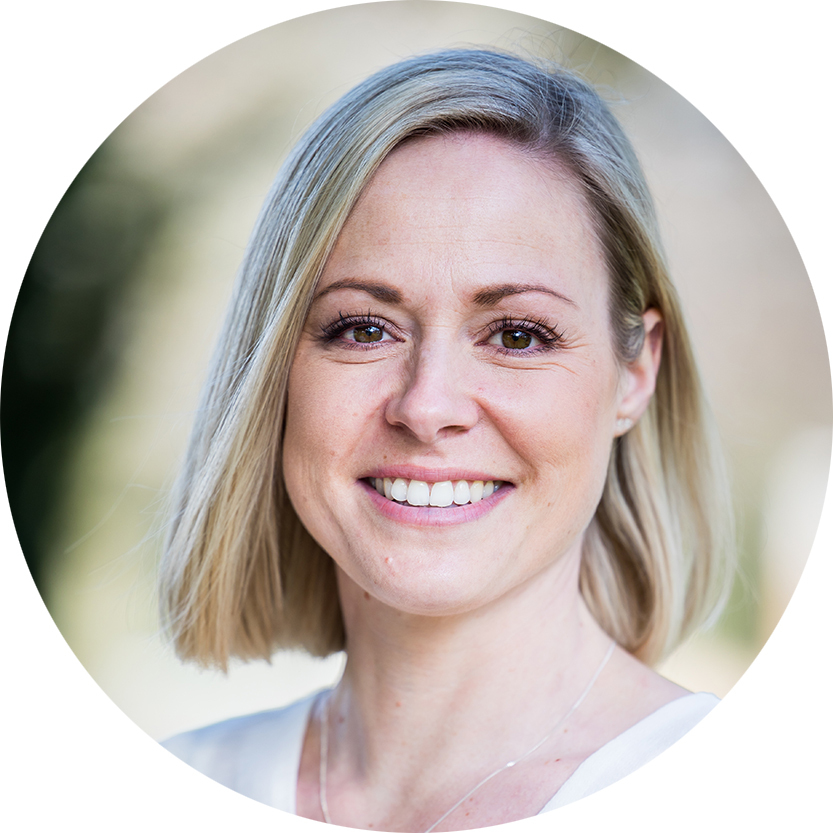 Nutritionist Emma Brown (ANutr), MSc Human Nutrition is passionate about how food science applies to the human body, and how the nutrients in what we eat affect us and ultimately have an impact on our health.