Fancy a nutritious meal for 5 days of the week, that you only need to cook once? I've created a high fibre, high protein, low fat, low cal veggie chilli base to make, giving you 5 portions to use in 5 different ways. A super fast, super healthy meal every weekday, and what's best is you'll get approximately half your daily fibre needs in each meal. It's a win-win.
Tip!
If you are unable to find Quorn mince, you can use low fat beef, pork or turkey mince instead (just add the meat after the onions and cook for 3-4 minutes before adding the veg). Or skip the mince and double up the veg and beans instead. Also any tinned beans will work, so use whatever you can get your hands on!
Note: The chilli will last for 48 hours in the fridge, so freeze any leftovers you intend to use later on in the week!
Veggie Chilli
Serves 5 - 200 kcals per serving
| | |
| --- | --- |
| Kcals | 200 |
| Fat | 3.8g |
| Sat fat | 1.2g |
| Carbs | 18.9g |
| Sugar | 9.9g |
| Fibre | 12.4g |
| Protein | 17.2g |
| Salt | 1.0g |
---
Ingredients
Frylight
2 small red onions, diced
1 medium red pepper, deseeded and diced
1 medium yellow pepper, deseeded and diced
200g mushrooms, sliced
1 sachet of chilli con carne recipe mix
400g can chopped tomatoes
1 tbsp of tomato puree
1 reduced salt vegetable stock cube
200g tin kidney beans in water, drained
200g tin mixed bean salad in water, drained
300g Quorn mince style pieces
Fresh parsley to serve
Method
Place a large casserole pan on the hob over a medium heat. Spray with frylight and once the pan is hot cook the onion for 4-5 minutes until starting to soften.
Add the peppers, mushrooms and chilli con carne seasoning to the pan and cook for 5 minutes, stirring regularly.
Stir in the chopped tomatoes, tomato puree, stock cube and 250ml of water, bring to the boil, reduce the heat and simmer for 5 minutes. Add more water if needed.
Add the drained beans and Quorn mince, stir thoroughly and allow to simmer for 10-15 minutes until heated through and all the flavours have blended.
Garnish with parsley, and either serve immediately or portion out into tubs to save for later.
---
MONDAY
Veggie chilli with rice
Enjoy a portion of your chilli warmed up with a 160g serving of cooked rice (approximately 60g dry weight). Brown rice would be an even better choice for extra fibre!
409 kcals
4.5g fat
1.4g sat fat
68.7g carbs
10.2g sugar
13.2g fibre
21.7g protein
1.1g salt
---
TUESDAY
Jacket potato with chilli
Bake a medium potato (approximately 250g uncooked) and top with a portion of your leftover chilli. Serve with a side salad.
402 kcals
4.2g fat
1.4g sat fat
63.6g carbs
12.2g sugar
18.5g fibre
22.9g protein
1.1g salt
---
WEDNESDAY
Chilli nachos
Grab a 30g portion of lightly salted tortilla chips and top with a warmed up portion of your chilli, and 20g grated lighter cheddar cheese.
414 kcals
15.1g fat
4.8g sat fat
39.1g carbs
10.3g sugar
13.4g fibre
24.9g protein
1.6g salt
---
THURSDAY
Enchiladas
Spoon your chilli portion into the centre of two mini tortillas and wrap them up tightly. Place side by side and grate over 25g lighter cheddar cheese. Cook in a pre-heated oven at 180°C for 10 minutes. Serve with a tbsp fat free greek yogurt and a squeeze of lime juice.
477 kcals
12.4g fat
6.5g sat fat
53.4g carbs
12.5g sugar
14.9g fibre
31.6g protein
2.1g salt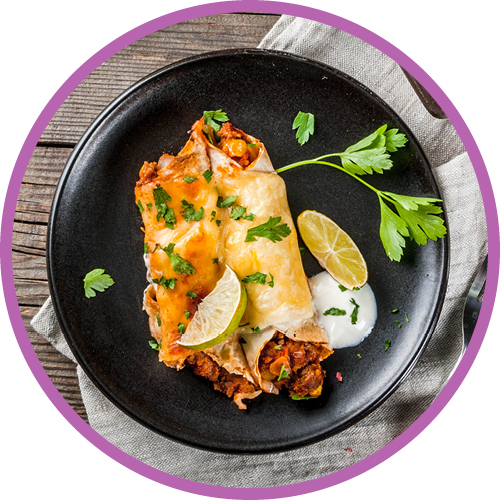 ---
FRIDAY
Veggie chilli pie
Spoon your portion of chilli into an individual sized casserole dish and top with 200g homemade mash potato (made with a dash of semi-skimmed milk and a tsp of low fat spread). Grate over 20g lighter cheddar cheese and cook in a pre-heated oven at 180°C for 15 minutes.
459 kcals
10.6g fat
5.0g sat fat
60.4g carbs
13.3g sugar
16.1g fibre
28.1g protein
1.5g salt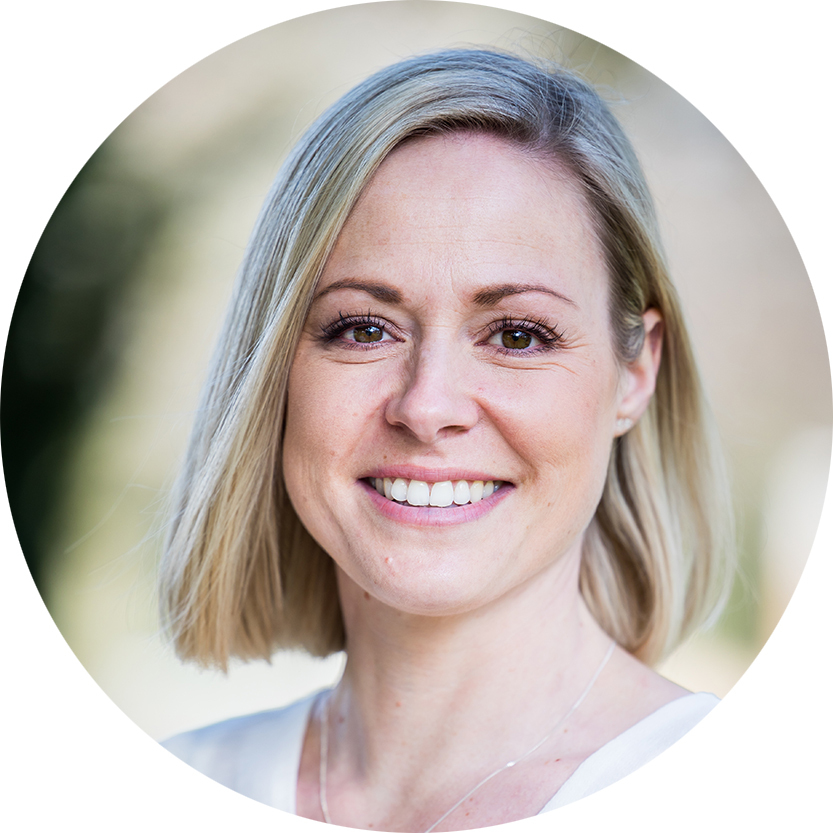 Nutritionist Emma Brown (ANutr), MSc Human Nutrition is passionate about how food science applies to the human body, and how the nutrients in what we eat affect us and ultimately have an impact on our health.