Christmas. If we only overdid it on one day it wouldn't be a problem – it's the month long run up that does the damage! December as a whole, is filled with tempting food. A full social diary, meals out, open chocolate tins in the office, more alcohol than we're used to – and that's all before the actual day itself!
Here's a helping hand on how to save calories this December. You can still have the best time, but without the post party weight gain.
The Christmas build up
Got a party to go to? No problem – just make sure you plan ahead.
Tip!
Think 'save' and 'spend' – if you know you've got a big night out on Saturday, consciously cut back a little throughout the week to bank some calories. You can then enjoy your night out knowing that you've offset it during the week
Tip!
Buffets are par for the course at Christmas parties, but if you're starving when you arrive, you're far more likely to over-indulge. Have a small, light meal such as soup or salad, before you get there – if you feel fairly full you're more likely to choose the 'lighter' options.
Avoid fried food & pastry: samosas, bhajis, sausage rolls, vol au vents, pork pies and spring rolls.
Choose fresh & lean: salads, cold meats / fish, satay chicken, vegetable crudités, breadsticks and smoked salmon blinis.
Watch out for hidden calories: go easy on dressings and dips, especially mayo and creamy ones. Choose tomato based options instead.
Tip!
Choose low cal drinks: there's over 300 cals in fruit cider, but only 56 in a gin & slimline tonic. Think about what you drink (and how many you have!) to keep the calories in check.
Avoid: pints of ciders, lager and beer. Bailey's and creamy liquors. Cocktails, especially those made with cream. Sugary alcopops.
Choose: slimline and diet mixers with a single measure spirit (gin, vodka, rum, whisky). White wine spritzer's made with soda or diet lemonade. Champagne / sparkling wine.
Prep leading up to the big day
If you find all the planning and cooking for Christmas day stressful, this year, have a think about all the food prep you can do in advance to give yourself as little to do on the day as possible.
Here are Emma's tips on making Christmas dinner a bit easier.
Potatoes and parsnips – peel and chop the night before and place in a pan of cold water. On the day, just parboil and roast.
Pigs in blankets – if you are making your own, prepare in advance and freeze. Defrost overnight in the fridge.
Stuffing – make in advance and freeze. Defrost overnight in the fridge.
Carrots – peel and chop the night before and place in a pan of cold water overnight ready to pop in the steamer.
Sprouts – prep the night before so they just need cooking.
Red cabbage – find a make-ahead recipe and prepare in advance (can be frozen for up to 3 months in advance). Defrost overnight in the fridge.
Yorkshire puds – find a make-ahead recipe. As delicious as they are, trying to cook the perfect Yorkshires when everything else is cooking is practically impossible. Save yourself the hassle and prep and cook them in advance when you have nothing else to worry about.
Gravy – make your gravy in advance and freeze it (when you're making a Sunday roast, save and use juices from the chicken). Defrost overnight in the fridge.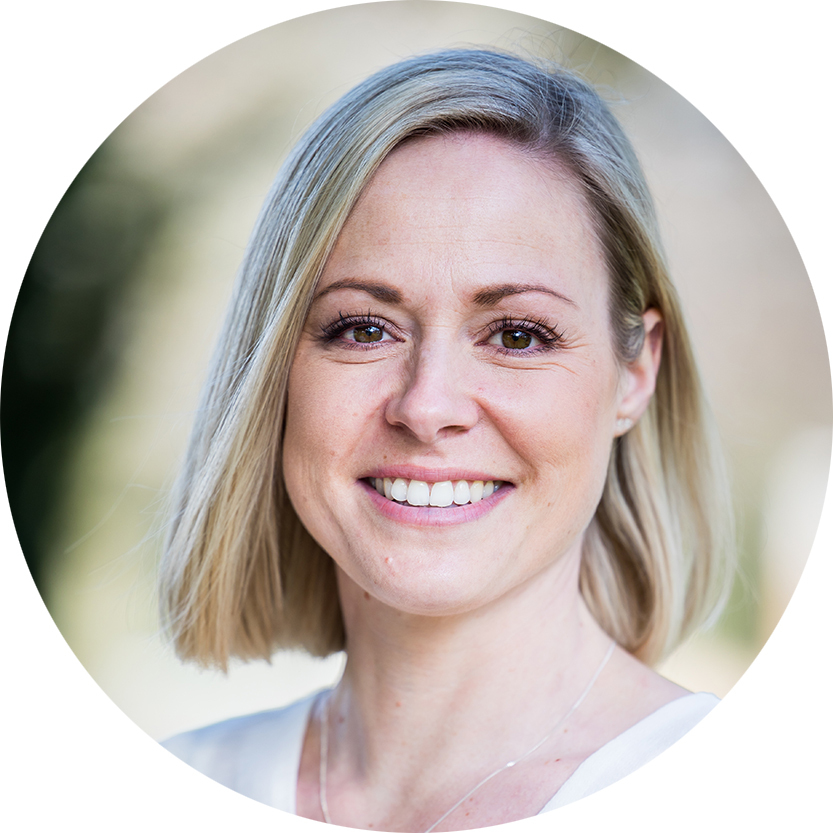 Nutritionist Emma Brown (ANutr), MSc Human Nutrition is passionate about how food science applies to the human body, and how the nutrients in what we eat affect us and ultimately have an impact on our health.