Who doesn't love a cocktail at Christmas? Just keep an eye on the calories.
Baby, it's cold outside – and what better way to warm up than with a Christmas cocktail (or two!)? Here's a few of our festive favourites to serve your friends and family this Christmas. Whether you just need something simple for a get-together with friends, or you're looking for a more sophisticated recipe to serve at your Christmas party, we've got a few ideas here.
Tips
Always ask for diet mixers to avoid adding unnecessary calories and sugar.
Steer clear of sugar-packed sweet cocktails: most contain as many calories – and at least half as much sugar – as a bar of chocolate.
Try to alternate between an alcoholic drink and soft drink to save calories – and a sore head!
Mince Pie Martini
Ingredients – serves 4
100g golden caster sugar
50g mincemeat
4 tbsp caster sugar
4 tsp mixed spice
4 tsp mincemeat
100ml gin
100ml sweet red vermouth
20ml dark rum
---
Method
To make the mincemeat syrup, put 100ml water, golden caster sugar and 4 tsp mincemeat in a pan and bring to the boil. Cool and strain though muslin into a sieve.
Separately, mix the caster sugar and mixed spice, then dampen the rims of 4 Martini glasses and dip in the sugar and spice mixture.
Mix the 50g mincemeat in a cocktail shaker (you may need to make in 2 batches), then add the gin, sweet red vermouth, dark rum, mincemeat syrup and ice.
Shake well and strain into your prepared glasses.
---
Peach Bellini
Ingredients – serves 1
100ml prosecco
50ml peach purée
---
Method
Pour the peach purée into a chilled glass and then add the prosecco.
Stir gently, top with a slice of peach (optional) and enjoy!
---
Kir Royal
Ingredients – serves 1
90ml champagne
10ml Crème de Cassis
---
Method
Pour the Crème de Cassis into a flute then top up with champagne.
---
Bucks Fizz
Ingredients – serves 1
117ml champagne
58ml orange juice
---
Method
Pour 1 part orange juice into a flute and then add 2 parts champagne.
Stir gently and enjoy!
---
Spice 75
Ingredients – serves 6
60g golden caster sugar
1 tbsp allspice
200ml rum
90ml lime juice
600ml Champagne
Orange twist to decorate
---
Method
To make the spiced syrup, gently warm golden caster sugar in a pan with 30ml water and 1 tbsp allspice. Heat gently until the sugar has dissolved, then leave to cool.
Strain through a sieve lined with a double layer of kitchen paper (or a coffee filter if you have one).
Pour the spiced syrup into a cocktail shaker along with the rum and lime juice.
Shake with ice and strain between six flute glasses. Top up with the champagne and garnish each with an orange twist.
---
Snowball
Ingredients – serves 4
200ml advocaat
50ml lime juice
375ml lemonade
---
Method
Shake the advocaat and lime juice together.
Pour into an ice-filled highball and top up with lemonade.
---
Mulled Wine
Ingredients – serves 5
1 bottle red wine
60g demerara sugar
1 cinnamon stick
Grated nutmeg
1 orange, halved
1 dried bay leaf
100ml sloe gin
---
Method
Put the wine, orange, bay leaf, sugar and spices in a saucepan.
Heat gently until the sugar has dissolved. Taste to see if you want the wine sweeter – sweeten to your liking.
Remove from the heat and stir in the gin.
Strain into heatproof glasses and serve immediately.
---
Egg Nog
Ingredients – serves 8
700ml whole milk
240ml double cream
3 cinnamon sticks
1 vanilla bean pod, split and seeds removed
1 teaspoon freshly grated nutmeg, plus extra for garnish
5 eggs, separated
130g granulated sugar
175ml Bacardi Dark Rum
---
Method
In a saucepan, combine the milk, cream, cinnamon, vanilla bean and seeds and nutmeg. Bring to the boil over a medium heat – once boiling, remove from the heat and allow to steep.
In a large bowl, whisk the egg yolks and sugar until combined and thick ribbons form when the whisk is lifted. Slowly add the milk mixture and continue to whisk until it's all combined and smooth.
Add the rum and stir. Refrigerate overnight or for up to 3 days.
Before serving, whisk the egg whites in a large bowl or stand mixer until soft peaks form. Gently fold into the chilled eggnog until combined. Serve and garnish with freshly grated nutmeg and a cinnamon stick.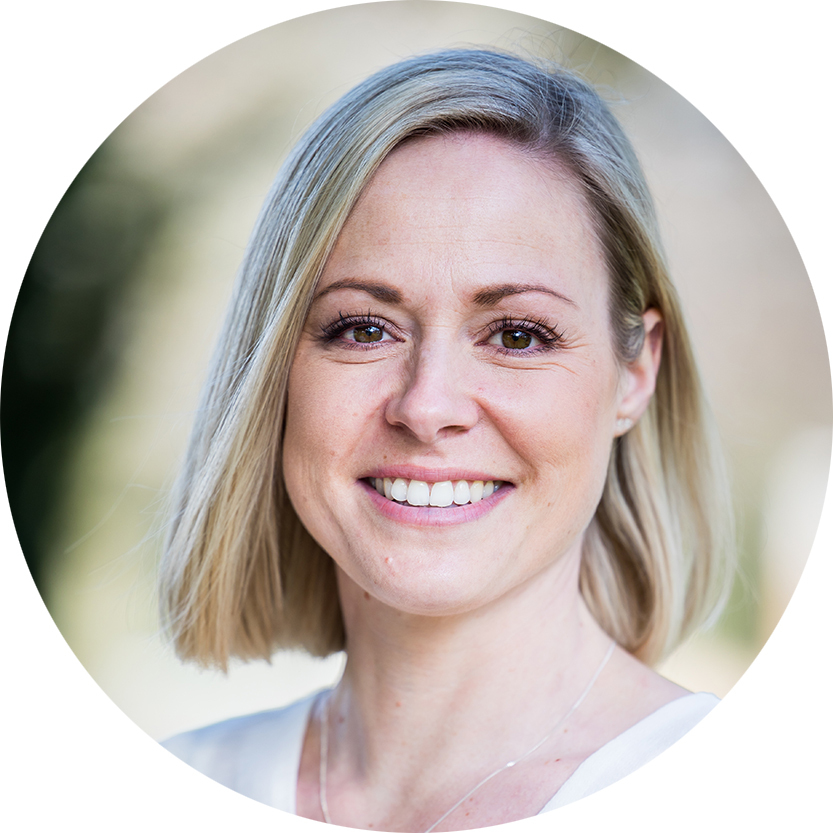 Nutritionist Emma Brown (ANutr), MSc Human Nutrition is passionate about how food science applies to the human body, and how the nutrients in what we eat affect us and ultimately have an impact on our health.