We've faced big challenges and changes this year which have affected all areas of our lives, including how we eat, shop and exercise. Many of us have found ourselves cooking from scratch more – which is actually a positive change when it comes to healthier eating. And Christmas is the perfect time for us all to polish up on our culinary skills!
While the festive season – especially this year – should be a time for relaxing and indulging a little, this doesn't have to equal weight gain. With some savvy shifts of what's on your plate, plus a few clever food swaps with your festive treats, your Christmas can look the same with lots of delicious food, but for far fewer calories!
'Swap & Shift' to save calories this Christmas
Swap ready-made for homemade
Let's start with shopping – this is where your cooking skills come in! Rather than buying ready-made items this Christmas, make your own. Preparation from scratch is a great way to give yourself control over what goes into your food, so you really can have your cake and eat it!
Why not swap...
Shop bought pigs in blankets for homemade lower-fat versions – save 77 kcals per serving.
Shop bought luxury mince pies for homemade versions with filo pastry – save 123 kcals per pie.
Shop bought crisps & dips, for homemade veg crisps & dip – save 187 kcals per serving.
Shop bought cheesecake dessert for a homemade lighter strawberry cheesecake – save 104 kcals per serving.
'Shift & Swap' tips for Christmas Day
It's all about shifting the proportions of food on your plate or in your glass to have more of the low cal stuff and less of the high cal. No measuring or counting today, the tip is to 'up' the quantity of protein and veg/fruit on your plate so there's less room for the high fat, high calorie foods.
For Christmas dinner, fill half of your plate with veggies and a quarter with lean turkey, leaving only a quarter for the roasties, parsnips and trimmings. With the cheeseboard, load your plate with grapes, celery and any other fruit first before adding a little cheese and biscuits.
With drinks, rather than a large glass of white wine, shift the proportion and have 50% wine and 50% soda – a white wine spritzer saves nearly 100 calories a glass. You're still enjoying exactly the same foods as everyone else, just in different amounts – and the best bit is that you can slash your calories by nearly 50%!
Plus there are a few like-for-like swaps you can make that save calories but won't feel like a compromise. Check out the suggestions below:
Shift & swap
Creamy scrambled egg & smoked salmon on a toasted muffin, cup of tea (537 kcals)
1 toasted English muffin with butter
2 eggs scrambled with cream
40g smoked salmon
For
Higher protein scrambled egg, smoked salmon & spinach on half a toasted muffin, cup of tea (339 kcals)
½ toasted English muffin
2 eggs and 1 egg white scrambled with a dash of milk
40g smoked salmon
A handful of spinach
Shift & swap
Turkey dinner with all the trimmings &ndash (1,320 kcals)
Medium serving of turkey with skin
large stuffing ball
2 Yorkshires
3 roast parsnips cooked in goose fat
4 roast potatoes cooked in goose fat
3 pigs in blankets
Small serving of carrots
Cabbage
Brussels
Gravy
Cranberry sauce
For
Extra meat and veg turkey dinner, with less trimmings – (819 kcals)
Large serving of turkey without skin
Large serving of carrots
Cabbage
Brussels sprouts
Small stuffing ball
1 Yorkshire puddings
2 roast parsnips cooked in veg oil
2 roast potatoes cooked in veg oil
2 pigs in blankets
Gravy
Cranberry sauce
Shift & swap
Large serving of Christmas pudding with luxury brandy sauce (767 kcals)
For
Small slice of iced Christmas cake (185 kcals)
Shift & swap
Cheese heavy cheese boards (672 kcals)
Medium serving of cheddar
Medium serving of stilton
Medium serving of brie
5 cream crackers
½ stick of celery
4 grapes & chutney
For
Cheese board with more grapes & celery and less cheese (320 kcals)
Small serving of cheddar
Small serving of Stilton
4 water biscuits
2 sticks of celery
20 grapes
Chutney
Shift & swap
1,341 kcals
1 shop bought mince pie
6 tinned chocolates
2 glasses of prosecco
2 large white wines
1 large baileys
For
742 kcals
1 filo pastry mince pie
3 tinned chocolates
2 glasses of Buck's fizz
2 white wine spritzers with soda
1 Small baileys
TOTAL DAILY SAVING = 2,230 KCALS
A quick google for 'how many calories do people eat on Christmas Day' brings back reports suggesting around 6,000! The comparisons above show just how easy it is to consume over 4,500 calories. But with a few simple shifts, your day can include all the usual Christmassy food, while keeping the calorie count below 2,500. Not bad for a day of delicious food we say!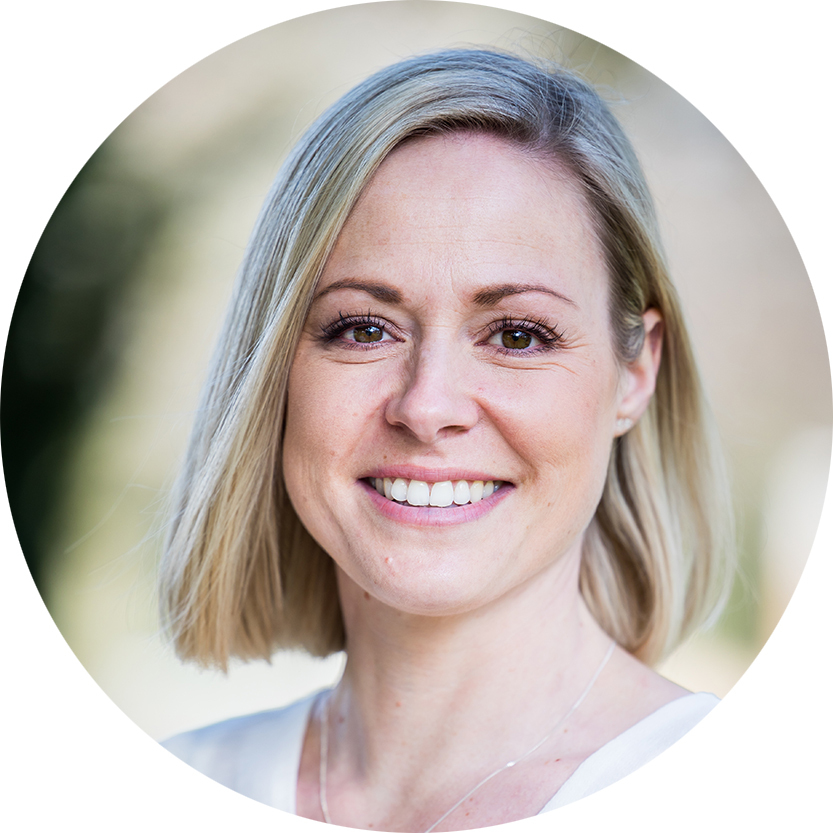 Nutritionist Emma Brown (ANutr), MSc Human Nutrition is passionate about how food science applies to the human body, and how the nutrients in what we eat affect us and ultimately have an impact on our health.