BBQ burger
Serves 5 - 407 kcals per serving
| | |
| --- | --- |
| Kcals | 407 |
| Fat | 12.6g |
| Sat fat | 6g |
| Carbs | 39.9g |
| Sugar | 10.7g |
| Fibre | 3.9g |
| Protein | 35.8g |
| Salt | 1.87g |
---
Ingredients
500g extra lean beef mince
1 medium onion
2 garlic cloves
2 tbsp Worcestershire sauce
1 medium egg
Frylight
5 reduced fat cheese slices
75g mixed salad
5 soft brown rolls
5 squirts of tomato ketchup
Method
Use a food processor to chop the onion and garlic. Alternatively, use a knife to chop as finely as possible.
Put the onion and garlic into a mixing bowl then add in the beef mince, Worcestershire sauce and egg.
With your hands, thoroughly combine the ingredients until everything is mixed together.
Roll the mixture into 5 balls and flatten between the palms of your hands, or by using a burger press to make your burgers (lightly flour the burgers if they begin to stick).
Leave the burgers for a couple of hours in the fridge to firm up.
Grill the burgers on the BBQ, spraying each side with one spray of Frylight.
Once cooked through, serve in a bun with a slice of reduced fat cheese, salad and ketchup.
BBQ Thai chicken skewers
Serves 4 - 325 kcals per serving
| | |
| --- | --- |
| Kcals | 325 |
| Fat | 3.4g |
| Sat fat | 0.9g |
| Carbs | 41.5g |
| Sugar | 17g |
| Fibre | 8g |
| Protein | 35.1g |
| Salt | 0.53g |
---
Ingredients
4 small chicken breasts (approx. 125g each)
2 red chillies
2 tbsp chilli flakes
1 root of ginger
Juice of 3 limes
2 medium red peppers
4 small sweet potatoes
Frylight
1 bag mixed salad leaves
4 tbsp balsamic dressing
Half a cucumber
12 cherry tomatoes
3 tsp paprika
Method
Dice the chicken breasts and place into a bowl.
Finely chop the ginger and chilli.
Juice the limes and place into a bowl, add the ginger, fresh chilli and chilli flakes. Pour this mixture over the chicken breasts and leave to marinade for 2-3 hours in the fridge (overnight if you have time).
Preheat your oven to 180°C and fire up the BBQ!
Cut the sweet potato into chunky wedges and spray an oven-proof tray with Frylight. Place the sweet potato wedges onto the tray and sprinkle over the paprika. Place in the oven for 20-25 minutes, turning over occasionally.
Soak 8 wooden skewers in water, to avoid them burning on the BBQ, and skewer the meat. Place the chicken onto the BBQ when the sweet potato has been in the oven for 10-15 minutes along with the two whole peppers, turning every 5 minutes or so to ensure they are cooked on all sides.
Place a quarter of the mixed salad on each plate, with a little cucumber and the tomatoes. Once the peppers are charred, finely slice them, add to the salad and drizzle with the balsamic dressing.
Once the chicken is cooked through and the sweet potato wedges are golden brown, serve and enjoy!
Seared tuna steak salad
Serves 2 - 371 kcals per serving
| | |
| --- | --- |
| Kcals | 371 |
| Fat | 7.6g |
| Sat fat | 1.3g |
| Carbs | 38.1g |
| Sugar | 10.4g |
| Fibre | 4.9g |
| Protein | 40g |
| Salt | 1.43g |
---
Ingredients
2x tuna steaks (110g each)
160g iceberg lettuce, roughly chopped
120g cucumber, sliced
150g cherry tomatoes, halved
100g crusty white bread
1½ tbsp extra virgin olive oil
Large handful of basil leaves
2 anchovy fillets
1 tsp runny honey
Juice and zest of 1 lime
1 tsp wholegrain mustard
1 tbsp white wine vinegar
Frylight
Salt and pepper to season
Method
Fire up the BBQ and pre-heat the oven to 180°C.
Season the tuna steaks on both sides, and set aside.
Make the dressing by blending the olive oil, basil, anchovies, honey, lime juice, mustard, white wine vinegar and some ground black pepper until well blended. Put in the fridge to chill.
Heat a large frying pan and coat with Frylight.
Chop the bread into large croûton sized pieces, and fry in the Frylight until just golden.
Put the bread in the oven for 5-10 minutes, to further crisp up.
Grill the tuna steaks on the BBQ for 3-4 minutes each side, until cooked to desired level.
Place the lettuce, cucumber and tomatoes on two plates, top with the croutons and then the tuna steak. Drizzle over plenty of dressing and serve!
Griddled chicken and salsa
Serves 4 - 274 kcals per serving
| | |
| --- | --- |
| Kcals | 274 |
| Fat | 8.4g |
| Sat fat | 1.8g |
| Carbs | 13.3g |
| Sugar | 12.6g |
| Fibre | 2.3g |
| Protein | 37.2g |
| Salt | 0.23g |
---
Ingredients
4 medium skinless chicken breasts (approx. 150g each)
2 tsp olive oil
400g pineapple, cut into cubes
1 small avocado, skin removed and cut into cubes
1 red chilli, de-seeded and finely diced
1 small red onion, finely diced
1 lime, zest and juice
Fresh flat leaf parsley, chopped for garnish
Method
Brush the chicken breasts with a little olive oil and place in a griddle or frying pan, on a medium heat for 10 minutes. Turn over and cook the other side until cooked through.
Meanwhile, mix together the pineapple, avocado, chilli, red onion, most of the parsley, lime zest and juice.
Serve the chicken, topped with the pineapple and avocado salsa. Garnish with chopped flat leaf parsley and a wedge of lime or lemon.
Meal suggestion: Serve with wholegrain (brown) rice. Allow 50g dried rice per person. (Add 178 kcals, 1.5g fat to each serving).
Salmon and prawn linguine
Serves 4 - 444 kcals per serving
| | |
| --- | --- |
| Kcals | 444 |
| Fat | 10.2g |
| Sat fat | 3.5g |
| Carbs | 52.5g |
| Sugar | 4.9g |
| Fibre | 2.5g |
| Protein | 33.7g |
| Salt | 2.69g |
---
Ingredients
280g linguine, dried
200g smoked salmon, sliced
250g cooked and peeled prawns
160g courgette, spiralized
125g low fat garlic soft cheese
Handful of spinach leaves
Method
Bring a large pan of water to the boil. Add the linguine and cook according to the pack instructions.
Meanwhile, heat a non-stick frying pan and warm through the prawns and salmon.
5 minutes before the pasta is done, add the courgette ribbons and cook through.
Drain the pasta and courgette, then add back to the pan with the prawns, salmon, spinach and cream cheese and warm through.
Stir through, season and serve.
Mozzarella and Quorn peppers
Serves 2 - 402 kcals per serving
| | |
| --- | --- |
| Kcals | 402 |
| Fat | 7.1g |
| Sat fat | 2.9g |
| Carbs | 56.1g |
| Sugar | 13.1g |
| Fibre | 15.1g |
| Protein | 27g |
| Salt | 0.72g |
---
Ingredients
2 green peppers
1 medium onion, finely diced
2 garlic cloves, crushed
10 sprays of Frylight
200g Quorn mince
250g passata
100g brown rice, dried
60g light mozzarella, cut into 3 slices
Salt and pepper, to season
Method
Bring a large pan of water to the boil. Add the rice and cook according to the pack instructions.
Meanwhile, cut the green peppers in half, de-seed them and blanch them in boiling water for a minute then cool under cold water.
Heat a frying pan over a medium heat with the Frylight, and sauté the onion and garlic until soft.
Add the Quorn mince and cook until brown, and then add the passata and plenty of salt and pepper.
Once the rice is cooked, drain and add to the Quorn mix.
Mix everything together and stuff the pepper halves with the mix.
Top each pepper with a slice of light mozzarella.
Bake in a 180°C pre-heated oven for 25 minutes until the cheese is golden.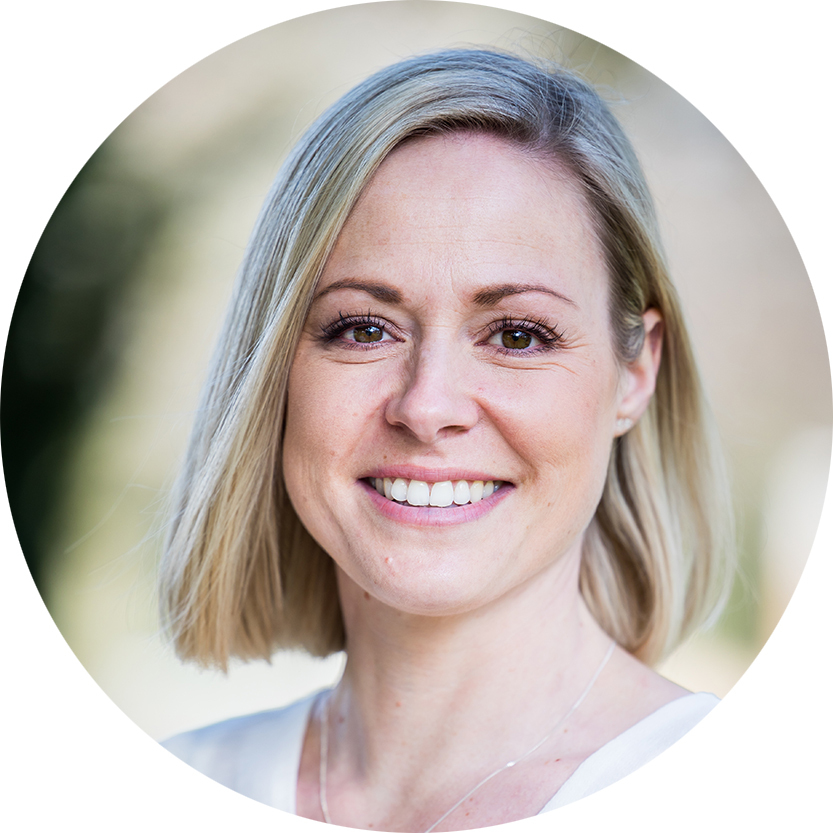 Nutritionist Emma Brown (ANutr), MSc Human Nutrition is passionate about how food science applies to the human body, and how the nutrients in what we eat affect us and ultimately have an impact on our health.